Confessions Of An Almost Girlfriend
Author:
Louise Rozett
Category:
Young Adult
Publisher:
Harlequin Teen
Release Date:
6-25-13
Rose Zarelli has big plans for sophomore year—everything is going to be different. This year, she's going to be the talented singer with the killer voice, the fabulous girl with the fashionista best friend, the brainiac who refuses to let Jamie Forta jerk her around……but if she's not careful, she's also going to be the sister who misses the signals, the daughter who can only think about her own pain, the "good girl" who finds herself in mid-scandal again (because no good deed goes unpunished) and possibly worst of all…the almost-girlfriend. –
Goodreads
Compared to the Rosie from Confessions Of An Angry Girl, this Rosie has grown a lot.  She is still quick witted and sarcastic, which I love about her, but she has also gained a lot of maturity after losing her dad and experiencing a lot of upheaval during her freshman year of high school.  Confessions Of An Almost Girlfriend continues the story and I loved Rosie's character growth.  She starts to get involved with things that interest her and she starts to get a better sense of who she is and what she wants.  When she's thrown back into drama surrounding her best friend's ex, she has a choice to make, once again.  What I loved the most about this choice was that even though Rosie has changed in many ways, she still centers who she is around doing the right thing, even if there are consequences.  It becomes even more interesting toward the end of the book when she faces a pretty big moral dilemma.  Jamie was as dark and enigmatic as he was in book one, and while we learn a little more about him, I didn't think his character growth was as strong as Rosie's.  (Honestly, I was not very happy with the way he treated her, sometimes.)  However, the reader isn't kept totally in the dark, so I think we'll continue to learn more about him in the next book.
As I mentioned above, amidst the normal teen social drama are some pretty heavy moral dilemmas that cover everything from hate crimes to domestic violence.  I was impressed by how well these two elements of the story blended together without seeming preachy or out of place.  Rosie has to go through her own pretty serious family stuff, which builds from the issue of her father's death overseas.  I saw a lot of interesting writing about how we grieve, who we turn to when we grieve, and the bumpy road of moving on with your life.  Rosie's mom did get on my nerves a few times, but I found her to be a sympathetic character, overall,  who is navigating the same painful waters as her kids.  I thought that part of the story was very realistic.  The ending was very dramatic and will leave you anxious for the next book.  Confessions Of An Almost Girlfriend was a very strong follow-up to Confessions Of An Angry Girl.  I think that Louise Rozett has written a very relevant and entertaining contemporary YA series and I am looking forward to the next book.
I received this galley in exchange for my honest review.
Find Louise Rozett online:
Website
Twitter
Facebook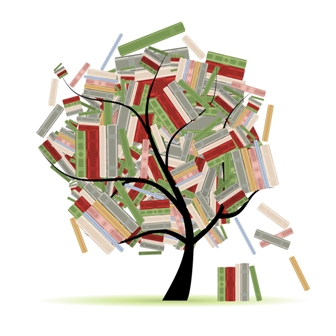 Related Posts