I am so excited to be participating in the Comics Extravaganza sponsored by First Second Books!  After you read Box Brown's interview, you should definitely check out the rest of the fascinating interviews with some of the best writers and artists around! Today, I have Box Brown on the blog talking about his love of comics.
First, here is some information about his book, Tetris: The Games People Play.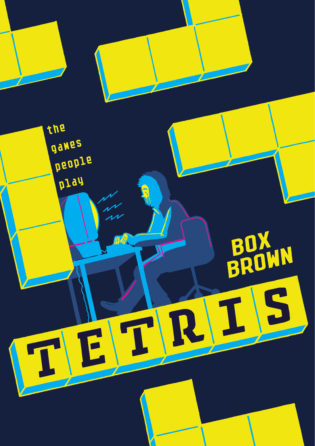 Tetris: The Games People Play by Box Brown
Published by First Second on October 11, 2016
Genres: Graphic Novel

Tetris is as ubiquitous as blue jeans and as addictive as jelly beans. But did you ever wonder where it came from? Probably not: Most computer programs have fairly undramatic origin stories. Not Tetris.

In 1984, Alexey Pajitnov, a computer scientist working for the USSR government, created a fun little game that became a smash hit among the computer-literate population of Moscow. Before long, it was discovered by a British software firm. The rest, as they say, is history....But it's a history full of high-stakes business shenanigans and some fundamental questions about the nature of play. Box Brown, author of Andre the Giant: Life and Legend, blows open the secret history of the game that saved Nintendo and delves into what makes puzzles and games so irresistible to human beings.
Tell us  your first memory of reading a comic or graphic novel
Oh man, first memory?? Well, I remember very vaguely my dad (who didn't read comics) finding a Superman comic.  This was probably 1985? He read me the whole comic and I remember we got really stoked to get the next issue to find out what happened.  But, it was from a few years early and the next issue was hard to find and we never read it.  But I remember being really excited about the concept that the story continued in the next issue.  I was 5.  Spent many Sunday mornings reading my favorite comic strips as a kid too: Marvin, Family Circus, Hagar the Horrible, Garfield and of course Calvin and Hobbes were at the top of my list.  And I remember getting Garfield and Calvin and Hobbes books from the scholastic catalogue as a kid too.
What's your favorite comic or graphic novel and what do you love about it? 
Oh I couldn't say.  I had a deep meaningful experience reading the Chris Ware comic Acme Novelty Library #20: Lint.  It was the only time I read a comic twice in a row.  Chris Ware is just on another level.  I desperately await his new releases.
Tell us a little about your upcoming graphic novel. 
It's about Andy Kaufman, the unpredictable improv comedian turned pro-wrestler.  I have a theory that Kaufman intended to be a pro-wrestler the whole time and his foray into comedy was just a stepping stone to get to his true passion: pro-wrestling. It'll be called IS THIS GUY FOR REAL, and it's coming out in winter 2018.
What comic or graphic novel are you reading now? 
Just read Jesse Jacobs book Crawl Space who continues to expand his already immersive style and his stories are funny and cute.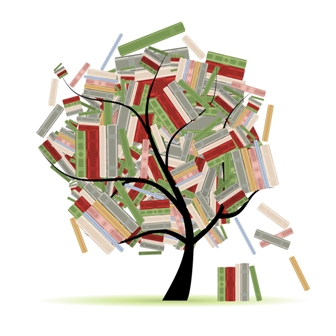 Related Posts