City of Dark Magic
Author: Magnus Flyte
Format: ebook
Category: Fiction
Publisher: Penguin
Release Date: 11-27-12
Once a city of enormous wealth and culture, Prague was home to emperors, alchemists, astronomers, and, as it's whispered, hell portals. When music student Sarah Weston lands a summer job at Prague Castle cataloging Beethoven's manuscripts, she has no idea how dangerous her life is about to become. Prague is a threshold, Sarah is warned, and it is steeped in blood.  Soon after Sarah arrives, strange things begin to happen. She learns that her mentor, who was working at the castle, may not have committed suicide after all. Could his cryptic notes be warnings? As Sarah parses his clues about Beethoven's "Immortal Beloved," she manages to get arrested, to have tantric sex in a public fountain, and to discover a time-warping drug. She also catches the attention of a four-hundred-year-old dwarf, the handsome Prince Max, and a powerful U.S. senator with secrets she will do anything to hide. – Goodreads
I think that the universe is trying to tell me something because this is the second or third book that I've read that is set is Prague.  Needless to say, after reading this, it is definitely on my list pf places that I must visit, asap.  City of Dark Magic was a very fast paced story that contained a lot of details without getting bogged down in them.  Prague was a character itself since the story involves this city in all different points of history.  Everything from the Nazi occupation, its time behind the iron curtain and as a host to the brilliant Beethoven.  As Sarah discovers the city's mysteries and somewhat bloody past, so does the reader, and it was a tour through a city that I won't soon forget.
The thing that I loved about this story was the excellent combination of humor, paranormal, and murder mystery.  The book is filled with eccentric characters, including Sarah herself, who is part academic, part Southie girl.  Besides Nico, the little person who always seems to be where he is needed, there is Prince Max and, my personal favorite, the petite Japanese-American weapons expert from Texas.  All of these interesting personalities are gathered in the palace to work on their individual areas of expertise and they all add to the wonderful oddness of this book.   The time-warps that Sarah discovers provide some of the most interesting plot points in the book and while it might seem like something that would take you out of the story, it really worked well with the mystery aspect.  Throw in a dash of political intrigue and City of Dark Magic becomes a book that I will be recommending to those who like stories that are both funny and dark.
This book earned 4 birds:


I received this book as a galley from them publisher in exchange for my honest review.
Magnus Flyte is a pseudonym for the writing duo of Meg Howrey and Christina Lynch.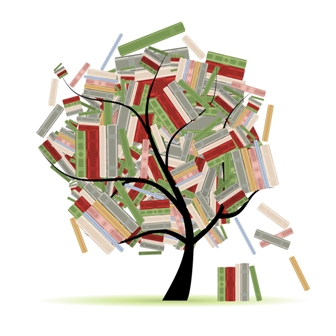 Related Posts