Chopsticks
Author:
Jessica Anthony and Rodrigo Corral
Genre:
Young Adult
Format:
Paperback
Publisher:
Razorbill
Release Date:
2-2-12
After her mother died, Glory retreated into herself and her music. Her single father raised her as a piano prodigy, with a rigid schedule and the goal of playing sold-out shows across the globe. Now, as a teenager, Glory has disappeared. As readers flash back to the events leading up to her disappearance, they see a girl on the precipice of disaster. –Goodreads
CHOPSTICKS was born out of the desire to tell a story with multiple medias, without losing the fundamental truths which make reading fiction an emotional human experience. The novel's digital format will still allow you to encounter the lives of Frank and Glory, the characters that fill the pages, but the additional videos, songs and digital links will create a new novel experience. I first heard about this book at ALA Midwinter and I went out immediately and bought a copy.  This is a multimedia book, meaning that the story is told in images; photos, drawings and letters to and from the main characters, as well as visual representations that give you insight into each character's history.  It is a collaboration between a visual artist (Rodrigo Corral) and an author (Jessica Anthony).  Although the delivery is a little unusual, you still get a sense of each character, what they have been through and how their lives intersect. As the romance between Frank and Glory develops, you also get to see IM conversations and letters, emails and gifts.  The combination of media tells a complete story that would normally only be communicated to the reader through words on a page.
All images posted with permission from Penguin USA.
At the heart of the story is a romance between a piano prodigy (Glory) and her new neighbor, Frank.    The story unfolds as Glory slowly starts to come unhinged and can only play chopsticks on the piano.  Her father has no idea how to handle his daughter's apparent breakdown and concerts are being canceled every day.  Frank seems to be the only person that can calm her down, but there is more going on than you, as a reader, know about and as the story unfolds you get a glimpse into what is really going on in Glory's world.  I loved the unique way this story is presented and the ending…..the ending still left me asking questions.  I can't go into details without spoiling the whole thing, but I really love talking to people about this book and hearing their theories about what happens.  The awesome part is that Razorbill/Penguin also released an iPhone app to accompany the book.  It has the book's images as well as extra content.
You can download the app here
It's truly a multimedia venture and although I'm not sure books like this will ever totally replace traditional books, I love this idea and I hope we see more of this type of work in the future.
Rodrigo Corral
runs Rodrigo Corral Studio and is the creative director at Farrar, Straus and Giroux. He has designed covers for the Pulitzer Prize winning author Junot Diaz and the bestselling author Chuck Palahniuk among many others. He also designed the New York Times bestselling books Decoded by Jay-Z, Classy by Derek Blasberg, and Influence by Mary-Kate Olsen and Ashley Olsen. He has taught at the School of Visual Arts in New York City and lectured around the country. Through it all, he remains deeply committed to transcending the visual possibilities in art, in culture, and throughout the universe.

www.rodrigocorral.com
Jessica Anthony's
debut novel, The Convalescent (McSweeney's/Grove 2009), was an ALA Adult Notable Book, a B&N "Discover Great New Writers" selection, an Editor's Choice in the San Francisco Chronicle, and has been taught in several universities across the country. Her short fiction can be found in Best New American Voices, Best American Nonrequired Reading, McSweeney's, New American Writing and elsewhere. She was raised amidst the farms and bowling alleys of Upstate New York, and currently teaches at Bates College and Southern New Hampshire University.
The wonderful people at Penguin are letting me give away a copy of this fantastic book!  I really think that you will love it and its unique presentation.  Simply read the rules and fill out the rafflecopter form!  Good luck!
This giveaway is for US residents only.  You must be 13+ to enter. The contest ends March 30th. The winner has 48 hours to respond to a winning notification.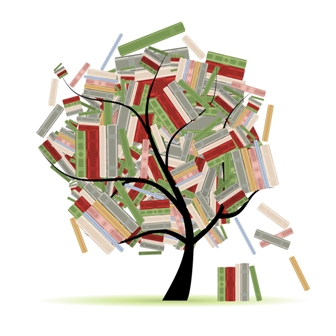 Related Posts