Carnival of Souls
Author: Melissa Marr
Genre: Young Adult
Format: ARC
Publisher: Harper Teen
Release Date: 9-4-12
In a city of daimons, rigid class lines separate the powerful from the power-hungry. And at the heart of The City is the Carnival of Souls, where both murder and pleasure are offered up for sale. Once in a generation, the carnival hosts a deadly competition that allows every daimon a chance to join the ruling elite. Without the competition, Aya and Kaleb would both face bleak futures–if for different reasons. For each of them, fighting to the death is the only way to try to live.  All Mallory knows of The City is that her father–and every other witch there–fled it for a life in exile in the human world. Instead of a typical teenage life full of friends and maybe even a little romance, Mallory scans quiet streets for threats, hides herself away, and trains to be lethal. She knows it's only a matter of time until a daimon finds her and her father, so she readies herself for the inevitable. While Mallory possesses little knowledge of The City, every inhabitant of The City knows of her. There are plans for Mallory, and soon she, too, will be drawn into the decadence and danger that is the Carnival of Souls. – Goodreads
This was my first Melissa Marr book and I was extremely impressed! I was struck by the way Kaleb's rough life is presented in contrast to Mallory's almost normal suburban existence.  When the two worlds start colliding, the reader is drawn into the conflict that has always existed between witches and daimons as well as the haves and have nots in the daimon world.  The author does not gloss over anything and, as a result, this book had some very dark moments, which I loved.  That brutality really took me into the class system that served as the foundation for a lot of the conflict in this book and I did not want to look away.  Aya's story was perhaps my favorite and I found her life, and the choices she made to survive, extremely compelling and heart wrenching.  In truth, each character is hiding something about themselves from others and each character has to make decisions that leaves someone hurting in the end.  At risk of sounding morbid, I loved that.  Any writer that can pull me into a story with such elements of suffering without turning me away from reading the book has done an excellent job of striking a balance between brutality and beauty.
The world building in this book was excellent.  That was no easy feat since it switched back and forth between the world we know and the world that humans don't see, but Melissa Marr was painstaking in its creation and it really helped suck me into its pages.  Carnival of Souls is a story with many layers and as those layers are peeled away they reveal an intricate and beautifully written book that is as compelling as it is dark.  I was sad to see it end since I felt like I was just getting to know everyone, but I suppose that's the point since I will be waiting anxiously for book two!
This book earned 4 birds:


I received this ARC as a pert of the Southern Book Bloggers ARC Tours.
Find Melissa Marr online:
Website
Twitter
Facebook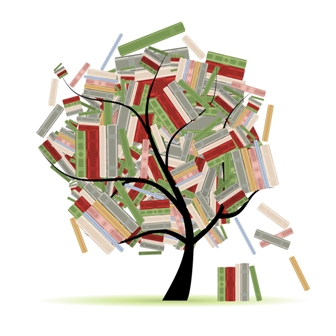 Related Posts