If you like middle grade or have a middle grade reader in your home, here is a little bit about a series by the critically acclaimed author, Lou Anders.  Random House has made screensavers/wallpaper, each sized differently to best fit your screen, so that you can bring a little bit of the Thrones and Bones world to your desk top!  Here's a little bit about the latest in the series, Nightborn, available July 14th.
NIGHTBORN (Thrones & Bones #2)
Twelve-year-old Desstra is in training to join the Underhand, the elite agents of the dark elves. But her graduation is jeopardized by the betrayal of a teammate. Things go from bad to worse when she is sent far from home on a secret mission, under the supervision of this same rival, whose approval she must win if she is to graduate and realize her life's dream.
Karn is trading in the city of Bense, when he is snatched into the air by a wyvern. The creature carries him across the wilderness straight to the Blasted City, to Sardeth, home of the dragon Orm. Is Karn about to be a dragon's dinner?
Fate doesn't have anything so easy in store for him. The great dragon tells Karn he believes a second Horn of Osius exists, hidden across the continent in the city of Castlebriar. What's more, Orm has previously sent Thianna Frostborn on a mission to recover the horn, but her wyvern returned without her. It seems Thianna has run afoul of the dark elves. Now Karn must rescue his friend and together they must uncover the horn before the dark elves get ahold of this powerful relic.
With only a dragon's blessing to aid them and a mysterious riddle to guide them, Karn and Thianna must race the dark elves to a prize that could alter the fate of nations. 
ABOUT LOU ANDERS
LOU ANDERS's research on Norse mythology while writing book one in the Thrones and Bones series, FROSTBORN, turned into a love affair with Viking culture and a first visit to Norway. Anders is the recipient of a Hugo Award for editing and a Chesley Award for art direction. He has published over 500 articles and stories on science fiction and fantasy television and literature. A prolific speaker, Anders regularly attends writing conventions around the country. He and his family reside in Birmingham, Alabama. You can visit Anders online at louanders.com and ThronesandBones.com, on Facebook, and on Twitter at @ThronesandBones. 
PRAISE FOR FROSTBORN (Thrones & Bones #1)

"Future fans of Tolkien and George R.R. Martin can happily cut their serial-fantasy teeth on this first book of an eventual series."  ─ Kirkus Reviews
"The setting is rich, the characters well-defined, and the danger ever-paramount. It's a strong and thoroughly enjoyable start to the Thrones and Bones series." – Publishers Weekly, Starred Revie
". . . adventure fans will enjoy the action, the Norse background, and the occasional flash of humor." – Booklist Reviews
"Anders sculpts a rich world filled with his deep sense of family and fantasy into this powerful journey of discovery and friendship not seen since Alexander first introduced readers to Prydain." ─Scott Taylor – Art of the Genre
 "Lou Anders's FROSTBORN is sure to appeal to young readers looking for a dose of monsters and magic. Not just a classic fantasy romp, Anders's debut novel explores the experience of feeling young and out of place in a world that refuses to see you for who you are—something readers of all ages can identify with." ─James L. Sutter, author of Death's Heretic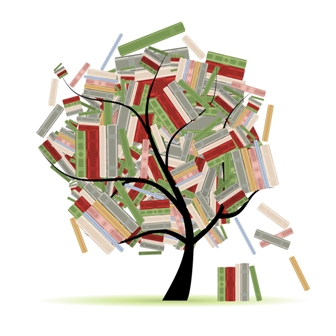 Related Posts