Welcome to THE VAULT OF DREAMERS Blog Tour!  I am so thrilled to be able to host the fabulous Caragh O'Brien on the blog today.  She was kind enough to answer some of my questions about the world and the characters that make up this fabulous new series.  First, here's a little bit about the book: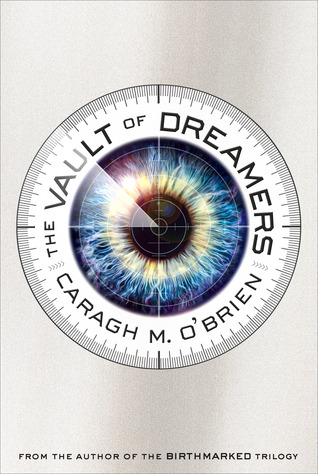 The Forge School is the most prestigious arts school in the country. The secret to its success:  every moment of the students' lives is televised as part of the insanely popular Forge Show, and the students' schedule includes twelve hours of induced sleep meant to enhance creativity. But when first year student Rosie Sinclair skips her sleeping pill, she discovers there is something off about Forge. In fact, she suspects that there are sinister things going on deep below the reaches of the cameras in the school. What's worse is, she starts to notice that the edges of her consciousness do not feel quite right. And soon, she unearths the ghastly secret that the Forge School is hiding—and what it truly means to dream there.
The Vault of Dreamers takes place at a school that is also a reality TV show.  Was there a particular reality show that gave you the idea for this story?
First, Kate, let me say how happy I am to be having an interview with you for the Vault of Dreamers blog tour! I loved meeting you in Houston, so this is a special thrill for me. (Thanks, Caragh!)  As for the reality TV show aspect of my novel, I've been intrigued by the popularity of shows like American Idol and The Biggest Loser. The shows tap into a desire to be famous, or take people with a very intense, personal issue and make it public. I'm fascinated by how people evolve during these shows, especially since I know, personally, I could never take the pressure. In my novel, I wanted to see how constant cameras would affect students in an arts school setting. It's a show I would like to watch myself.
THE VAULT OF DREAMERS is set in the future, as was your last series, BIRTHMARKED.  What is it about that setting that appeals to you?
Writing about the future lets me take aspects of our time period, like climate change, technology, medicine, or have/have-not extremes, and imagine how far they can go. Under the guise of fiction, I can poke at the truth, you know? It helps me understand the present more clearly.
Rosie comes from a very poor family while many of her classmates are very privileged, which is a dynamic we see a lot in books.  Why do you think that contrast is so appealing in story telling?
It is common. I know I've given Rosie a poor background deliberately. It adds a layer of class separation to her initial sense of being an outsider at the school, before she realizes her personality compounds her isolation. I think the impoverished protagonist is generally appealing because the Cinderella or rags-to-riches transformation story fits our sense of justice when a poor kid ends up with power that's based on his internal strengths. We want to think the world is fair.
Linus is a little rough around the edges, but still very swoony as book guys go.  In your opinion, what are the essential building blocks of a book love interest?
I'm glad you appreciate Linus's swooniness. He was a rather stubborn character to coax out. For book relationships, I find it's as important to think about what keeps people apart as what brings them together.
It helps if both characters are on different levels of the power structure, or outside the power structure in two different ways. For instance, in the case of Vault, Rosie is a low-ranking student at the Forge School while Linus works in the kitchen on the staff. She needs him for improving her rank and for information, while he needs her for his own validation and visibility. Trust and attraction issues can kick in from there.
What was the most difficult part about building the world of The Vault of Dreamers?
It was very tricky to figure out how Rosie could sneak around to discover key info in a place where she was always on camera. At one point, my editor asked me if we really needed the reality TV aspect of the book because the cameras caused so many problems, but I knew we did. Rosie became more inventive and the world building evolved as I was forced to be more creative myself. Frankly, I feel rather like I've been a student at the Forge School myself, and the challenge definitely stretched me.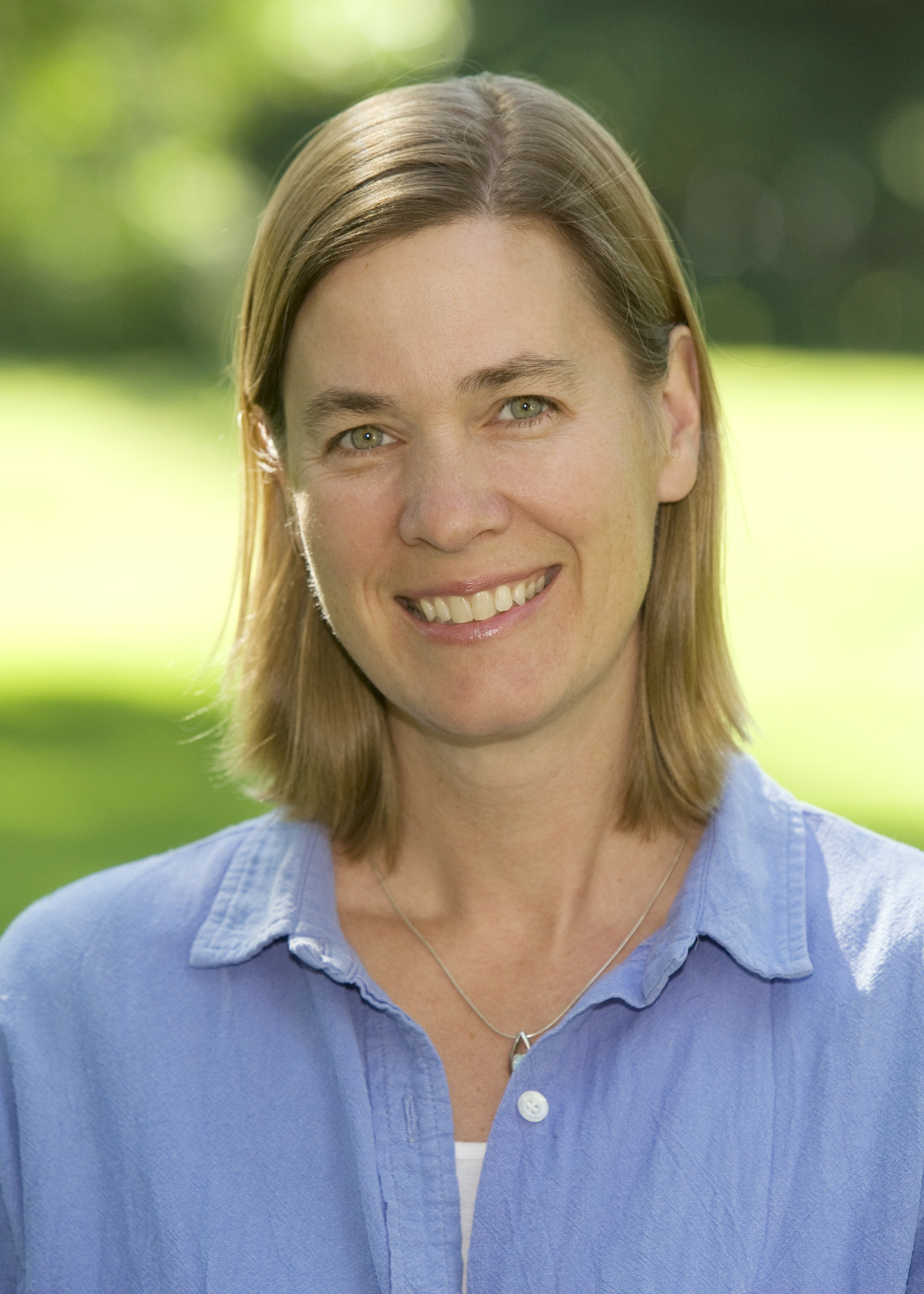 Caragh M. O'Brien is the author of the BIRTHMARKED trilogy and THE VAULT OF DREAMERS, both from Macmillan/Roaring Brook Press. Born in St. Paul, Minnesota, Ms. O'Brien was educated at Williams College and earned her MA from Johns Hopkins University. She recently resigned from teaching high school English in order to write young adult novels.
Thank you so much, Caragh!  Tune in tomorrow where I will be sharing my thoughts about THE VAULT OF DREAMERS on the blog. (Spoiler alert: I loved it!)
You can also visit the other stops on the tour!
September 9 | Ex Libris Kate& The Book Monsters
September 10 | Book Hounds & Candace's Book Blog
September 11 | Mundie Moms & Word Spelunking
September 12 | My Bookish Ways & Working for the Mandroid
September 13 | Fiction Fare
September 14 | Icey Books & My 5 Monkeys
September 15 | SciFi Chick & Supernatural Snark
September 16 | YA Interrobang & I'd So Rather be Reading
September 17 | Fiktshun & Book Briefs
September 18 | Michelle & Leslie's Book Picks & The Irish Banana Review
September 19 | Alice Marvels & Forever Young Adult
September 20 | Good Choice Reading & Step into Fiction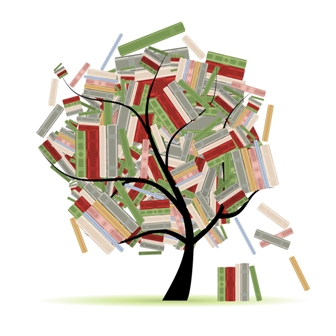 Related Posts