Tumble & Fall has been one of the most thought provoking books I've read this year and I am so thrilled to have Alexandra Coutts on the blog today to answer a few of my questions.
Here's a little bit about the book:
Tumble & Fall
Author:
Alexandra Coutts
Category:
Young Adult
Publisher:
Farrar, Straus and Giroux
Release Date:
9-17-13
The world is living in the shadow of oncoming disaster. An asteroid is set to strike the earth in just one week's time; catastrophe is unavoidable. The question isn't how to save the world—the question is, what to do with the time that's left? Against this stark backdrop, three island teens wrestle with intertwining stories of love, friendship and family—all with the ultimate stakes at hand. –
Goodreads
Most books that revolve around the idea of an apocalypse focus on the violence and the total breakdown of society.  What made you want to take a more quiet approach to this subject?
I always knew that I wanted to write about (mostly) ordinary characters in an extraordinary situation – the end of the world. Most apocalyptic books and movies I knew were centered around the idea of fighting back; it's an incredibly exciting position to put a character in, railing against some imminent, catastrophic event. But I wanted to take a different approach. I wanted to pick up with our main characters (Sienna, Zan and Caden) after the initial panic had set in, when it seemed that there wasn't much left to do but wait. I wanted to know how these three would spend their time, when they knew there wasn't much of it left.
I was really intrigued by Zan's search for the truth about her boyfriend and the journey she takes, both literally and emotionally.  How did you come up with the idea for this particular story line?
I was always fascinated by the idea of the end-of-the-world from the perspective of somebody who was already grieving. Zan had been sort of frozen in time since Leo's death, and it was only after she found some questionable hints about his past that she kicked back into gear. It just so happened that these hints arrived in the week before the asteroid was predicted to hit, so the stakes were even higher. I wanted to follow her on a journey to find the truth about Leo and their relationship, before it was too late.
Did writing a book about the possible end of the world, and getting into the way people react to it, change the way you thought about your life?
 Definitely. It made me extra grateful to live where I live, on an island with such a strong and supportive sense of community. I know without a doubt that there would be people like Zan's parents here, making sure everyone had enough to eat and good music to listen to, up until the very end.
 Writing the book also prompted me to start the Tumble & Fall Challenge on my blog. I started to think about what kinds of things I had been putting off doing; the kinds of things I would be disappointed if, for some reason, I ran out of time to do them in. They ranged from the silly (learning to skateboard!) to the personal (interviewing my parents.) It was an amazing experience, and I'm so glad I gave myself an excuse to do them all.
If there was an apocalyptic event heading our way and you had two weeks to take a trip to any place in there world, where would you go?
My family took a big trip to an island in Greece, called Spetses, a few years ago. My mother's family is Greek and it was amazing to be in a place that is so special to her. We ate the most amazing food, went swimming off rocky cliffs, and stayed up late talking. I would love to take my husband and daughter there, with the rest of our family. (I hope I don't have to wait for an apocalyptic event to do it!)
What are you working on right now?
I'm working on another YA book. It's still very new and I can't say much but it is another island story. I can't wait to be able to share more!
Alexandra Bullen Coutts has been a playwright, waitress, barista, gardener, script reader, yoga instructor and personal assistant.  She grew up in Massachusetts, went to college in New York City, and lives most of the year full time on Martha's Vineyard.
Thank you so much, Alex!  I really love the idea of the Tumble & Fall challenge! Don't forget to check out the other stops on the tour, as well.
The wonderful people at Macmillan are putting up a gorgeous finished copy of this book for me to give away!  You must be 13+ to enter.  This is open to US/Canada only.  Good luck and thanks for stopping by!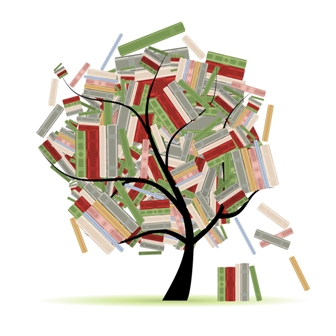 Related Posts