Welcome to my stop in the blog tour for The Square Root Of Summer!  This is such an interesting story that does a really good job of combining romance with theoretical physics.  I know that sounds weird, but its 100% true. Here's a little bit about the book:
The Square Root Of Summer by Harriet Reuter Hapgood
Published by Macmillan on May 3, 2016
Genres: Young Adult
Goodreads

This is what it means to love someone. This is what it means to grieve someone. It's a little bit like a black hole. It's a little bit like infinity.

Gottie H. Oppenheimer is losing time. Literally. When the fabric of the universe around her seaside town begins to fray, she's hurtled through wormholes to her past:

To last summer, when her grandfather Grey died. To the afternoon she fell in love with Jason, who wouldn't even hold her hand at the funeral. To the day her best friend Thomas moved away and left her behind with a scar on her hand and a black hole in her memory.

Although Grey is still gone, Jason and Thomas are back, and Gottie's past, present, and future are about to collide—and someone's heart is about to be broken.

A few months ago, I was asked to answer a set of questions and then file them away until May.  It was a sort of short-term virtual time capsule.  Then a few days ago, I answered the questions again.  How much can things change in a few months? Well, it was kind of a mixed bag. Some things changed and others probably won't ever change.

After you're done checking out my answers, you can enter for a chance to win a finished copy AND you should definitely go and check out the cool time capsule feature at Fierce Reads!

What Brings You The Most Joy In Life?

Feb/March 2016: My family
May 2016: Same

Not much to add there.  I love them!

What Are You Reading?

Feb/March 2016: Riders by Veronica Rossi (I liked it!)
May 2016: Flawed by Cecelia Ahern (I'm enjoying it!)

What Is Something You're Really Looking Forward To?
Feb/March 2016: TLA! (Yes, it was so fun! So many books!)
May 2016: Summer vacation in DC! (I need a vacation SO BADLY, y'all)

What Is One Thing That's Worrying You?

Asking me to pick one thing I'm worrying about is like asking me to pick one favorite book. Are you serious?

Feb/March 2016: Summer Childcare (Solved!)
May 2016: Finding swimming lessons for my daughter (Finding good one-on-one swimming lessons is presenting a challenge this year)

What Is Something That You Always Have With You?

Feb/March 2016: My phone (and a book)
May 2016: Same

It would be far less traumatic for me to lose my wallet than it would be to be in a waiting room without a book and my phone. Really.

What Is Something That You Wish You Could Change?

Feb/March 2016: The hectic pace of my life (I've made some improvements in that department)
May 2016: My location (I'd love to move closer to my parents and brother)

You know what strikes me from reading these answers is that some problems do actually get solved, even if they seem really serious or insurmountable at the time.  I really enjoyed this exercise.  Maybe I'll try waiting six months to answer and see what happens!

Add THE SQUARE ROOT OF SUMMER to your to-read list on Goodreads.
Join in on social media with #SquareRootofSummer and #thisiswhoIamnow
Visit Harriet's website and follow her on Twitter and Instagram!

Don't forget to enter the rafflecopter for a chance to win a copy of The Square Root of Summer!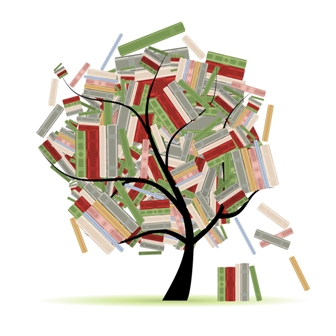 Related Posts