Welcome to my stop on the PERSEFoNE Series blog tour!  Today I have the author, Michelle Gagnon, on the blog to answer a few questions.  First, here's a little bit about these two books:

DON'T TURN AROUND (PERSEFoNE #1)
Sixteen-year-old Noa has been a victim of the system ever since her parents died. Now living off the grid and trusting no one, she uses her hacking skills to stay anonymous and alone. But when she wakes up on a table in a warehouse with an IV in her arm and no memory of how she got there, Noa starts to wish she had someone on her side. Enter Peter Gregory. A rich kid and the leader of a hacker alliance, Peter needs people with Noa's talents on his team. Especially after a shady corporation threatens his life in no uncertain terms. But what Noa and Peter don't realize is that Noa holds the key to a terrible secret, and there are those who'd stop at nothing to silence her for good.
Don't Turn Around: Goodreads | Amazon | Barnes & Noble | IndieBound | iTunes
DON'T LOOK NOW (PERSEFoNE #2)
Noa Torsen is on the run. Having outsmarted the sinister corporation Pike & Dolan, Noa and her friend Zeke now move stealthily across the country, protecting runaways before they become test subjects for P&D's horrific experiments. Noa knows all too well what that feels like: Whatever they did to her has left her exhausted and scared. Back in Boston, Peter anxiously follows Noa's movements from his computer, using his hacker skills to feed her the information she needs to stay alive. But he's desperate to do something more, especially when he learns what P&D has done to his ex-girlfriend Amanda. Then, in an explosive confrontation, Noa and her team are trapped in the one place they thought was safe. It will take everything Noa and Peter have to bring down the corporation before it gets them first. And with no one to trust and enemies hiding at every turn, they may be the only people alive who can. This stunning second book in the critically acclaimed Don't Turn Around trilogy raises the stakes to their absolute limit and will leave readers begging for the exciting conclusion, Don't Let Go.
Don't Look Now: Goodreads | Amazon | Barnes & Noble | IndieBound | iTunes

The story involves a team of hackers.  What kind of research did you do to write about people who hack into complicated computer systems?  
Here's my dirty little secret: I'm no hacker. I mean, I grew up with computers, so I can surf the internet and email with the best of them; but when it comes to coding, my eyes glaze over. Fortunately, I live in one of the tech capitals of the world, so there were lots of people around who helped me get the hacking details right in my PERSEF0NE series. I did take a few liberties: most hackers use a PC, and my characters use Macs because those are the computers I'm most comfortable with. But aside from that, everything has been verified by multiple IT specialists. The real trick for me was translating the tech-speak into terms everyone could understand: like how breaching a firewall is kind of like mounting an assault on a castle, or how cracking encryption is just a much more intense level of the secret codes I messed around with when I was a kid. Because I knew that if my eyes were starting to glaze over, most readers' would, too; and even though hacking is important to the plot, there's a larger story about nefarious corporations and the foster care system that I wanted to tell.
You have several adult thrillers under your belt.  What made you want to write for a young adult audience?     
A friend pointed out that I've had a strong teen character in nearly all of my adult thrillers, and he suggested I try writing an entire thriller from that point of view. And it was really liberating-I ended up writing the rough draft of DON'T TURN AROUND in a little over eight weeks, research and all. But in terms of the story, I kept it just as dark (or maybe even darker) than my "adult" series; the only real difference is that the main characters are younger.
I noticed on your website that you have a button directing people to an organization called Rising Tides.  Can you tell me more about that?
Absolutely!!! One of my main goals with this trilogy was to shine a light on the failures of our foster care system. I'm involved with an amazing crowd-funding non-profit called Rising Tides; founded by a former foster kid, they provide financial assistance to teens aging out of the foster care system. A lot of these kids have suffered the same things that Noa undergoes in the book, and they need help to forge fulfilling lives as adults. So through Rising Tides, you can help a kid with school supplies and other basic necessities that give them a shot at succeeding. Any amount counts, so please consider donating! (http://rising-tides.org/)
Michelle Gagnon is the international bestselling author of thrillers for teens and adults. Described as "The Girl with the Dragon Tattoo for teens," her YA technothriller DON'T TURN AROUND was recently nominated for a Thriller Award by the International Thriller Writer's Association, and was selected as one of the best teen books of the year by Entertainment Weekly Magazine, Kirkus, Voya, and the Young Adult Library Services Association. Book 2 in the PERSEFONE trilogy, DON'T LOOK NOW, is on sale now. She splits her time between San Francisco and Los Angeles.
GIVEAWAY
Signed editions of both books!
***Any contestant that uses dummy or contest only accounts to enter will be disqualified.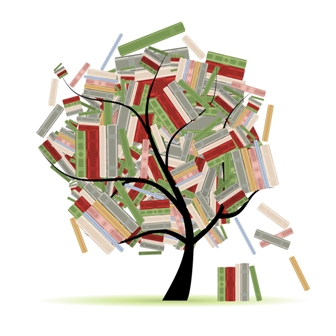 Related Posts