I am thrilled to have Ashley Hope Pérez on the blog today to answer a few questions about her powerful new book, The Knife And The Butterfly.
Here is a little bit about the book:
The Knife And The Butterfly
Author: Ashley Hope Perez
Genre: Young Adult
Format:Hardcover
Publisher: Lerner

Azael has been in juvie before, but this time he can;t remember what happened or how he ended up in his small cell. With no lawyer visits or information, all Azz is asked to do is watch Lexi, a girl in the same situation. Lexi has no idea how she ended up in jail, but she knows that somehow she an Azael are connected.  Both Lexi and Azz know that the answers they seek are right in front of them, but they must look deep inside for the strength to face the truth.
I read in your bio that you taught as a part of the Teach For America program.  Did this experience inspire you to write this story?  If not, what did?
I have two answers for you. The first is, "YES!" The second is, "not exactly." I'll explain.
Even though I now teach college kids, my former high-school students are on my mind every time I sit down to write. They motivated me to write YA, and my first novel, What Can't Wait, is dedicated to my scholars. It's the story they told me they couldn't find.
The Knife and the Butterfly also had its start in the classroom. I was using a series of articles on a deadly gang fight with a group of summer school English students, and I started playing around with writing in Azael's voice. I wanted to write a novel that even my summer school students couldn't put down.
So where's the "not exactly"?

The truth is that The Knife and the Butterfly, Azael was inspired as much by the students I never taught as by the many I did teach. I couldn't stop thinking about the middle-school students and freshmen who disappeared long before the senior English classes that I taught. Who were these students who fell between the cracks? Writing The Knife and the Butterfly gave me a chance to imagine one answer.

And for the record: teaching with Teach For America was a life-changing experience. Many of the placements are really tough, but TFA does an amazing job of equipping teachers with what they need to be the best they can be for their students. To anyone who's thinking about applying to TFA: If you're ready to tackle the challenge of your life and do something for students, go for it!
It can be argued that a lot of Azz's issues come from the fact that he gives his loyalties to the wrong people. Have you ever had a situation where you had the same experience (perhaps on a less violent level)?
I went through my "rebellious phase" when I was in middle school, and I sought out people who (a) were as frightened and insecure as I was and (b) were ready to do bad things to themselves. I had, for example, a "bulimia buddy." We cheered each other on in our self-destructive behaviors. It was a "friendship" that lasted only a few years, but it took me almost a decade to recover a healthy relationship to food and my body.

Becca, my protag Azael's girlfriend, says about his crew, "it's no good if it puts you in front of bullets or behind bars." Chances are, most of our loyalties don't take us into situations quite as extreme, but we can ask ourselves, is this person helping me to be or become my best self?

I see a lot of people commenting on the ending and its twisty-ness.  Can you make any (non-spoilery) comments about it?  Was that the ending you originally envisioned?
Ah, the ending. I've only seen one angsty post about it—I hope that it will be the ONLY one! Sometimes people feel that way about twists. It is the ending I envisioned once I had come to know and care about both Lexi and Azael. It was the only ending possible for me, and it required that I break a few rules of their world. The thing is, this ending was the one way I could give them a second chance that really means something. Some teenagers (my teen self included) get second chances tossed at them like candy from a parade float; my characters, though, have to scrape and steal for a break.
This book deals with a lot of heavy issues surrounding poverty and the violence that sometimes accompanies a lower socio-economic status.  What message or feeling do you want people to take away from this book?
I'm always surprised when people describe anything I write as being an "issue" novel. But of course, you're right, the issues are there. I think my main hope for readers—aside from their engagement with the story—is that they come to see with some empathy a part of the youth population that is basically invisible to most of us. A fellow Carolrhoda Lab author, Steve Brezenoff, did this for me with Brooklyn, Burning. He helped me imagine the daily experiences of a teen for whom gender is ambiguous—and sometimes dangerous—territory.
If I had one other issue-y wish, it would be for the book to make readers invested in more safety nets to catch the Azaels and the Lexis of this world. We need youth services. Period.
What is your next writing project going to be?
I'm working on a third novel now. It's still highly classified because I'm super superstitious about stuff that's not finished. But I can say that it's set in 1930s East Texas and involves a tree, an explosion, twins, an interracial romance, and a shoe—not in order of importance. I can also say that I am working hard to make it so riveting that nobody would even think to call it something as boring-sounding as "historical fiction."
It was a pleasure to be here, Kate. Thanks for having me on to chat.
Thank you, Ashley!!
Ashley Hope Pérez is the author of two young adult novels, WHAT CAN'T WAIT and THE KNIFE AND THE BUTTERFLY. She also is a passionate teacher and student working on her PhD in comparative literature. At the moment, she lives in Paris with her husband and son where they enjoy culture, croissants, and cramped living quarters.
Find Ashley Hope Pérez online:
The Knife And The Butterfly Blog Tour
Website
Twitter
Facebook
You can read my review of The Knife And The Butterfly here.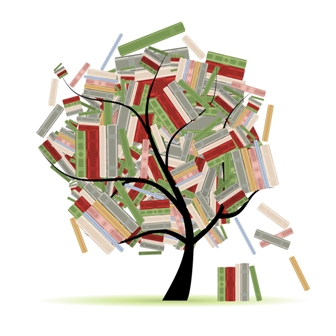 Related Posts