Welcome to my stop on the tour for Spy on History: Mary Bowser and the Civil War Spy Ring. After you've read about Spy on History, don't forget to enter for a chance to win THREE amazing books!  This book is fabulous.  Not only is riveting, but it's a story that I am ashamed to say I did not know before I read this book.  Mary Bowser was a slave in the house of Jefferson Davis, who was the president of the Confederacy.  She risked her life gathering information to feed to the Union forces.  It's truly an inspiring tale.  To bring you into the story, the reader gets some spy materials to try to figure out the coded messages scattered throughout the book.  I loved it and so did my kids.  Here's a little more information!
I received this galley in consideration for an honest review.
Mary Bowser and the Civil War Spy Ring by Enigma Alberti, Tony Cliff
Published by Workman Publishing on January 10, 2017
Genres: Non-Fiction
Goodreads

The true story of Mary Bowser, a former slave-turned-spy who delivered key intelligence secrets during the Civil War. Readers uncover secrets using codes hidden in the book and spycraft materials included.
As a part of the tour, Workman asked me to consider a question:
If you could go back to any time or place in history, where would you put your spy skills to use?
When I thought about this question, there was really only one answer for me: The Revolutionary War.  I have been a Revolutionary War buff my entire life and have always been fascinated with this part of American history. (Ironically, my ancestors were loyal to the Crown).  I always felt that it was an interesting combination of two different types of warfare, where battles were still fought Continental style, but with the Americans also using sneakier fighting tactics that sometimes threw the English for a loop.  On top of all of that, there was no guarantee that the new democracy would survive.  It was a gamble from beginning to end. It was full of deeply passionate and deeply flawed leaders who spoke of equality, but only as it applied to certain people, and some poor decisions (like keeping slavery) that were made still impact our societal fabric today.  I think my spy skills, such as they are, would probably have been put to good use in some of the British occupied areas, like New York.  Washington stayed mad about losing that territory until the end of the war (almost to the American's detriment) and his spy rings gathered quite a bit of intelligence from that area.  I would love to go back in time to experience the fear, the hope, and the uncertainty of a country that would grow to reflect the very best, and worst, of what a society can become.  As we enter a period when it feels like the world is being turned upside down, to borrow a phrase, I find myself wondering more and more about what our founders would say if I traveled back and presented America as it is right now.   Would they be happy? Horrified? Shocked? Confused? Probably, yes.  So much of our early days as a nation have been idealized and presented inaccurately, and  I would love to bring back the truth of this war and its hidden heroes, many of whom may have been lost to history.
Giveaway!
A bundle of books including Spy on History, Who Wins?, and Boss Babes.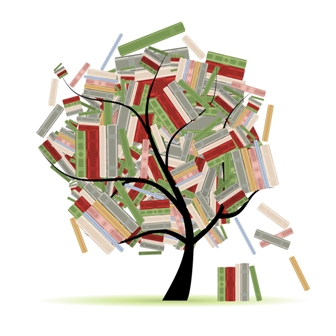 Related Posts