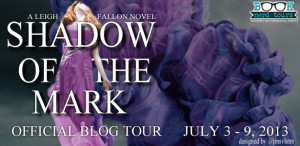 I am thrilled to have Leigh Fallon on the blog today talking about her second book in the Carrier series, Shadow Of The Mark, and answering some of my questions.  Here's a little bit about the book:
Megan knew she was destined to be with Adam from the first moment she saw him and now they are determined to be together. But Megan and Adam are Marked Ones, and a romance between two Marked Ones is strictly forbidden…and could cause worldwide devastation.
Amazon
Barnes and Noble
There is a lot of Irish mythology in this series. What kind of
research did you do in order to write this story?
I did lots of research online. There is so much information out there on Celtic legends and Irish lore. I learned so much. Pagan history is fascinating, and Irish Pagan history in particular. Once I'd learned what I needed, I pulled out my old school tour photos of all the archeological sites I'd visited as a child and brought my memories to life by incorporating the story I had in my head, the stories I'd learned from my research, with the actual places I'd been to. It all just clicked together. I could picture everything in my mind.
When you began this series, did you plan out all three books or did you
take things one book at a time?
I took each book at a time, but I knew where the story was going to go and that there would be approximately three books in it. I'm glad I took this approach. With extensive rewrites and edits, the story as taken some different directions, so not having the story written in stone has made it easier for me to make the changes.
Forbidden love is a very popular story line in many, many books and
Megan and Adam's romance is super forbidden. Why do you think people are
so drawn to stories about forbidden love?
We all love a bit of forbidden love, don't we? Love isn't meant to be easy. We need to yearn for it. We need our hearts to be stretched in many directions and torn up a bit to feel love is really earned. If it comes to easy it's no fun at all and in the end, if it's easy come, it's easy go.
Life at times can be mundane. I think most people like to escape to a world where love is epic, all encompassing, and passionate. We like rooting for star-crossed lovers, the ones that have the weight of the world on their shoulders, but they'll bear that weight if it means the get to be together. I guess most of us are old romantics at heart. Love has to win out in the end.
What can we expect from book 3??
I don't want to give too much away. But book three is considerably darker. The light fun side of the elements is gone and is replaced by a shadow of bitterness and anger. It looms over the Marked and they are being watched as the darkness threatens to consume them. The Knights and the Order are divided and the only people the Marked can trust are themselves, and as elements get more powerful, even they start to doubt each other. Megan carries a secret that he hides from everyone. She's surrounded by new and strange phenomenon that only she can see. She's not sure what's going on, but there's a darkness in someone else that is only too happy to tell her who she is now and what she must do. The marked, their relationships with each other, and their loved ones are all put to the test and people show their true colors as the Marked face their fate.
I was born in South Africa, raised in Dublin, Ireland and moved to Cork in my 20's. While living in beautiful Kinsale, Co Cork I discovered a love of writing. I write mainly for the young adult market. My current book, The Carrier of the Mark, prompted me to abandon my 'riveting' career in corporate treasury and have been writing ever since. I have another three books in the Carrier series and a few other projects I'm working on. My family and I now share our time between Ireland and the US.
Find Leigh Fallon online:
Website
Twitter
Facebook
Thanks so much, Leigh!  Don't forget to visit the other tour stops.  You can find the schedule here.
There is also a great giveaway with both a grand prize and runner-up!
Grand Prize Winner will get:
– 1 Autographed ARC of SHADOW OF THE MARK
– 3 CARRIER OF THE MARK Bookmarks
– 3 SHADOW OF THE MARK Bookmarks
– 2 Buttons for each book
– 1 Irish Bookmark
– 1 Postcard for each book
open to US Only
1 Runner Up will receive a $20.00 Gift Card to Amazon or B&N, their choice!
open internationally
a Rafflecopter giveaway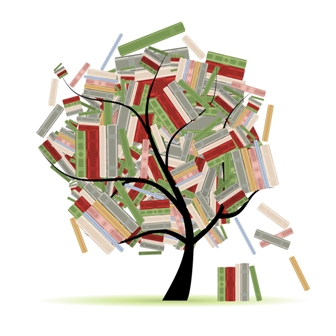 Related Posts