Welcome to my stop on the tour for Science Comics!  If you haven't heard of Science Comics from First Second Books, it's a series of comics that tackle a different scientific subject in each volume.  They are a huge hit in my house and we own many of them.  They are an interesting read for any age!  Today I have Falynn Koch on the blog answering some questions about her writing and research process.  Don't forget to check out the other stops on the tour as well!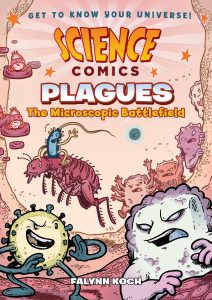 Why is science awesome? 

Because its always evolving! The world needs new minds and ideas to constantly challenge what we think we know about our world, and make it that much more amazing.

What makes comics a particularly amazing format to tell science nonfiction in? 

Science already is the combination of thoughts and actions, for instance many theories we have about physics we can see happening around us in action. The combination of words and pictures that comics provide helps illustrate our scientific world in the same way.

How did you do research to make your book? 

The library! I always look to the library and traditional books first before moving on to the internet and also interviews with actual scientists.

Tell us a little about the process of creating your book! 

I think of research as a funnel, I start with gathering as much information as possible in a very broad way. Then I condense it by seeing what events, ideas, and facts come up more or less often. I ask myself if I would I rather go more in depth with a well known fact, or introduce lesser known new information

What's the coolest thing you learned while you were researching your book? 

For bats I really like learning more about echolocation and how complicated it is, and how clear of a 3D picture it can provide for the bat even in the dark. For Plagues is was about all the scientists throughout history that were passionate about helping people avoid illness and how far they were willing to go.

What's the toughest part of turning science research into a comic? 

Knowing how much should be illustrated and how much should be text. You don't want a comic to feel like a textbook but you need a certain amount of explanation for new or complex ideas.

Have you always loved science since you were a kid? 

Sort of, I didn't like the math or chemical parts of it, but I loved learning fun facts about the world and also taking notes. I know that sounds crazy, a kid who loves to take notes, but knowing where the information originates from, allows you to talk about all those fun facts with confidence.

What do you recommend for kids who want to learn more about science and do more science?

If you're interested in a topic its up to you to pursue it! You don't have to wait till you learn about it in school to check out a book on something, or to learn about all the different jobs you could have eventually have to help a scientific cause out. Like in the bats book I make sure to mention there more ways to help out and study bats than just becoming a chiropterologist, you can study caves or help prevent deforestation where they live or things like that too.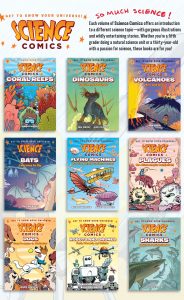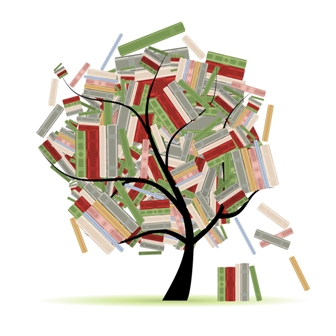 Related Posts