Welcome to my stop in the tour for a delightful middle grade read, Once Upon A Princess!  I have the author, Christine Marciniak, on the blog today to answer a few questions.
Here's a little bit about the book:
Once Upon A Princess by Christine Marciniak
Published by CBAY Books on April 1, 2018
Genres: Middle Grade
Goodreads

On the evening of the 800th anniversary of the founding of the small European kingdom of Colsteinburg, violence erupts outside the royal palace, throwing one family's life into chaos. After a coup in her country, Her Royal Highness, Fredericka Elisabetta Teresa von Boden don Morh (or Fritzi to her friends), wakes up one day no longer a princess. Stuck hiding in a suburban American middle school dealing with mean girls, cafeteria lunches, and teachers who don't understand (or know about) her unique situation, Fritzi just wants to go home to her kingdom and be a princess again. She turns to social media for help, but will her efforts work or make everything worse? With opposition forces trying to force her father's abdication from the throne, Fritzi discovers that being a true princess doesn't come from a title
What were the main challenges you faced with setting a present day princess story that included technology?
I think the main challenge for any present day story – princess or not – is that the ubiquitous use of cell phones ruins a lot of plot points. Lost? Look it up on your GPS. Running late? Call the person to let them know. Need someone to come to your rescue, you've got help right at your fingertips. Sometimes author's solve that by letting the character lose their phone, or being out of cell service, or the battery dying. I decided to let Fritzi use the internet in a way that would complicate things for her, not solve all her problems. The biggest problem there is keeping up with what is the latest social media forum that tweens are using these days.
Where did the idea for Once Upon a Princess originally come from?
It seemed to me that it is a fairly common to see stories about someone who is leading a rather ordinary life and suddenly they either find out they are royalty or they marry into royalty and it turns their life upside down. I thought, what if someone was royalty, and then wasn't – kind of turning the convention on it's head.
What's the strangest thing you've ever had to research for a book?
Horse Diving. I was setting a book in Atlantic City during the twenties and discovered that one of the main attractions at the time was a horse diving show where a woman would ride a horse as it dove from a platform into a tank of water. I actually bought and read a book by the premier horse diver of the time. A Girl and Five Brave Horses by Sonora Carver. The title is a bit hokey, but the story was fascinating. Other things I've found myself researching have been undergarments of the 19th century, the lay out of a scallop boat, the occupation of Bruges during World War I and when toilet paper was invented.
Was Colsteinburg based on a real country?
Imaginary Colsteinburg is small country nestled between Switzerland and France in the Alps, the closest thing to real-life counterpart would be Liechtenstein, which is a small country nestled between Austria and Switzerland in the Alps, but other than the Alpine location and general size, I didn't take anything else from Liechtenstein.
Can you tell us what you're working on next?
This summer I have an adult romance coming out, Emily's Song, which is a time travel romance set at the beginning of the Civil War. Works in progress include a middle grade book set in Atlantic City during the twenties and another adult romance, also set in the twenties in New Jersey.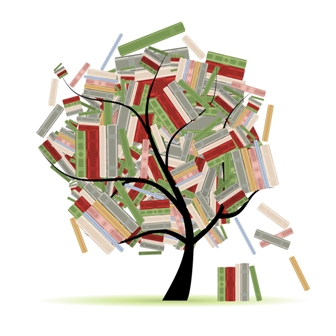 Related Posts