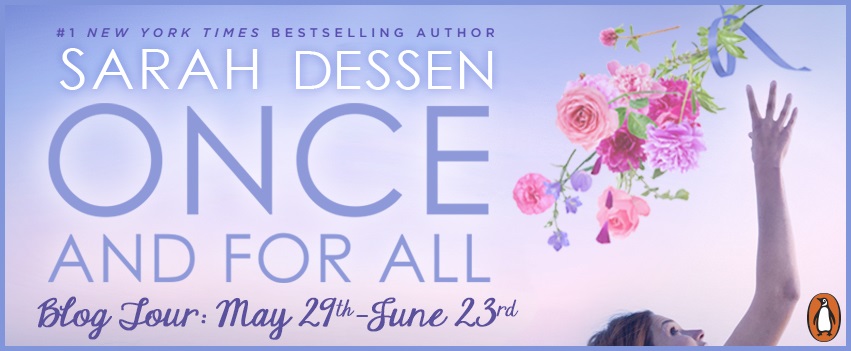 I received this galley in consideration for an honest review.
Once And For All by Sarah Dessen
Published by Penguin on June 6, 2017
Genres: Young Adult
Amazon,  - IndieBound,  - B&N
Goodreads

Louna has spent her high school years working at her mother's successful wedding planning business. She's seen every sort of wedding: big and lavish, small and intimate, at country clubs or on the beach. She's dealt with every crisis that can bedevil a wedding—as well as scene-stealing bridesmaids, controlling grooms, bossy mothers-of-the-bride, and even the occasional AWOL bride. Her view of the non-everlasting nature of love has been colored by the cynicism of her mother, who enjoys laying odds on how long each marriage will last. And Louna's own experience has made her wary: her blissful first love, seen in intermittent flashbacks, ended in tragic loss.

When handsome, charming, scatterbrained Ambrose comes to work for her mother, Louna is indignant at the number of women he juggles; he is appalled by her refusal to socialize at all. They make a bet: Louna will go on a series of dates while Ambrose will attempt a long-term relationship with one woman. But in the end, it is Ambrose himself that Louna falls for—exactly what Ambrose intended!
Once and for All is a great combination of the lightness of a summer read and a contemplative examination of moving on and opening yourself up to love. Louna's mother is the best wedding planner in town and much of Louna's spare time on weekends is spent working the family business.  One of the most entertaining things about Once and for All is the behind the scenes peek at weddings.  Louna's mom and her business partner, William, are hilarious and the way they talk about and handle common mishaps will make me pay close attention the next time I go to a wedding.  The wedding business was the perfect backdrop for Louna's character development, as well.  Weddings are always a place where people think of happily ever after, but in Louna's world, they just seem to reinforce her grief that masquerades as cynicism. Louna is clearly still grieving for her last relationship that ended tragically.  Through flashbacks we learn what happened and the pieces of Louna before and Louna after fall into place.
Ambrose, on the other hand, is kind of a mess in a more obvious way.  He's is flighty, doesn't plan for anything, and is a committed flirt.  I honestly wondered if this was going to be a book where no one ends up together, which is interesting because while there is a love story, it took its time.  I liked that the story was more about the journey than the Big Love Event and one thing that Sarah Dessen does well is thoughtful, open endings. Once and for All was about love, but not in the way you might think.  I felt like a lot of the story centered around Louna's struggle to accept that opening herself up to love is a gamble.  There is no guarantee that things will work out, but that doesn't mean it isn't worth taking a chance.
Don't forget to check out the other stops on the tour this week!
Week Two:
You can also see Sarah in person!
Enter for a chance to win one (1) of five (5) copies of Once and for All by Sarah Dessen (ARV: $19.99 each).
NO PURCHASE NECESSARY. Enter between
12:00 AM
Eastern Time on May 29, 2017 and
12:00 AM on June 26, 2017
.  Open to residents of the fifty United States and the District of Columbia who are 13 and older. Winners will be selected at random on or about June 30, 2017. Odds of winning depend on number of eligible entries received. Void where prohibited or restricted by law.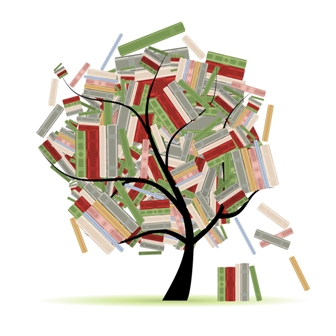 Related Posts