I am sure that you have heard about this amazing book, Children Of Blood And Bone!  It has been everywhere and all of the hype is 100% deserved.  If you're not familiar with it, here's a little bit about Children Of Blood And Bone:
Children Of Blood And Bone by Tomi Adeyemi
Series: Legacy of Orïsha #1
Published by Macmillan on March 6, 2018
Genres: Young Adult, Fantasy
Goodreads

Zélie Adebola remembers when the soil of Orïsha hummed with magic. Burners ignited flames, Tiders beckoned waves, and Zelie's Reaper mother summoned forth souls.

But everything changed the night magic disappeared. Under the orders of a ruthless king, maji were targeted and killed, leaving Zélie without a mother and her people without hope.

Now, Zélie has one chance to bring back magic and strike against the monarchy. With the help of a rogue princess, Zélie must outwit and outrun the crown prince, who is hell-bent on eradicating magic for good.

Danger lurks in Orïsha, where snow leoponaires prowl and vengeful spirits wait in the waters. Yet the greatest danger may be Zélie herself as she struggles to control her powers—and her growing feelings for the enemy.
This amazing story is beautifully written and will completely immerse you in its world.  Macmillan made a really cool graphic that helps you figure out your magic.  My maji power is Seer, with the ability to see the past, present, and future! I was asked to take a photo to represent my maji power for this tour, so I used some incredible glass art that has always fascinated me.  Each orb seems to have another, mysterious world trapped inside.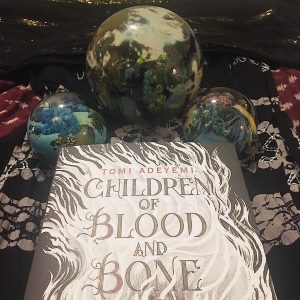 Would you like to know your Maji power?  Check this out and tell me in the comments!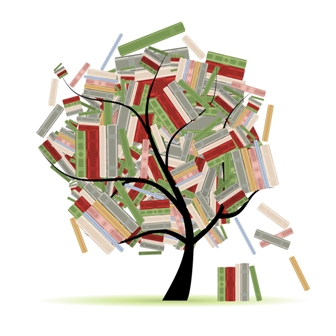 Related Posts