I am honored to be a part of the blog tour for Grasshopper June, which is one of the most bizarre, fascinating, and enjoyable books I've read this year.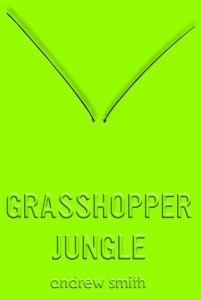 Grasshopper Jungle
Author:
Andrew Smith
Category:
Young Adult
Publisher:
Penguin
Release Date:
2-11-14
Sixteen-year-old Austin Szerba interweaves the story of his Polish legacy with the story of how he and his best friend , Robby, brought about the end of humanity and the rise of an army of unstoppable, six-foot tall praying mantises in small-town Iowa. To make matters worse, Austin's hormones are totally oblivious; they don't care that the world is in utter chaos: Austin is in love with his girlfriend, Shann, but remains confused about his sexual orientation. He's stewing in a self-professed constant state of maximum horniness, directed at both Robby and Shann. Ultimately, it's up to Austin to save the world and propagate the species in this sci-fright journey of survival, sex, and the complex realities of the human condition. –
Goodreads
I remember very clearly the first time I read Kurt Vonnegut.  I was in high school and my English teacher, sensing I was bored with the assigned reading, told me to read Slaughterhouse Five.  Trust me, he said.  I did and I loved every word.  At that time, it was the weirdest book I had ever read, completely unlike anything I was usually drawn to.  When I read Grasshopper Jungle, I felt the same way I did all those years ago when I first met Billy Pilgrim.  I knew Grasshopper Jungle would stay with me, an it has.  Austin Szerba is a character that we really get to know.  I don't mean we know he feels this or that, I mean we get to know every layer of this kid.  We get to know his history, his ancestors' history and every part of his conflicted and horny teenage mind.  He is uncensored and unafraid to chronicle and retell everything as he saw it, learned it, and experienced it.   As the story weaves itself through the town, the secrets and hidden places that exist for every character are a part of Austin's universe and I promise that you will become as interested in the people who make up the town as Austin was.  I was so engaged in these little stories that I almost didn't realize that a larger story was taking shape and that around all the sexual confusion and family drama, a species of giant mantises were being unleashed on the town.
Austin is his own story while he tells the story, but it's not told from one singe point in time.  His narrative comes at you from every angle; the past, the present, and the future.  The only way I can think to describe it is as 360 degree storytelling.  It was a fascinating and utterly riveting timeline that sometimes read like a sci-fi novel and sometimes read like a stream of consciousness examination of life.  I loved the frighteningly accurate observations about small towns, and some of the things (not the giant bugs) reminded me so much of the small town in Iowa where I spent many summer days growing up.  (I won't look at the corn fields quite the same way ever again, trust me.)  There was also a 1950s campyness to the whole end of the world scenario that managed to come off as something that belonged right next to Austin's observations about life and his family.  One minute he's thinking about his brother and his mom's need for "blue kayaks" to stay calm and the next we're reading about ultra-horny killing machines that are eating their way through the town….and yet, it worked for me.  I loved this book.  The joy that the author said he felt while writing it completely comes through the pages.  You can enjoy it for the bizarre story, you can enjoy it for it's brutal honesty, or you can love it because it is what it is – a dynamo of a book. You know what I mean.
Andrew Smith is the award-winning author of several Young Adult novels, including the critically acclaimed Winger (Starred reviews in Publishers Weekly, Kirkus, Booklist, and Shelf Awareness—an Amazon "Best of the Year," and an ALA Top 10 for 2014) and The Marbury Lens (A YALSA BFYA, and Starred reviews and Best of the Year in both Publishers Weekly and Booklist). He is a native-born Californian who spent most of his formative years traveling the world. His university studies focused on Political Science, Journalism, and Literature. He has published numerous short stories and articles. Grasshopper Jungle, a starred novel by Kirkus, Publishers Weekly, School Library Journal, and Shelf Awareness, is his seventh novel. He lives in Southern California.
Find Andrew Smith online:
Website
Twitter
Facebook
Penguin is very kindly offering up a great prize pack that includes a finished copy of Grasshopper Jungle AND an Unstoppable Corn T-shirt!  Simply fill out the Rafflecopter below to enter.  You must be 13+. Open to US residents only.  Good luck!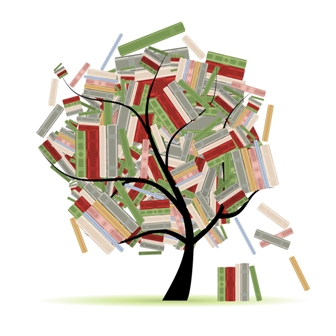 Related Posts