Jaclyn Moriarty's new book, A Corner of White, is a tale of missing persons. Madeleine and her mother have run away from their former life, under mysterious circumstances, and settled in a rainy corner of Cambridge, England.  It's also the story of a boy named Elliot who lives in another world – the Kingdom of Cello – a world like ours in many ways, but with some very drastic differences.  For instance, no one you know has ever been killed by a Purple, have they?
I am very pleased to welcome Jaclyn Moriarty to Ex Libris today as she fills us in on the Kingdom of Cello:
'Cello' is pronounced 'chello'—like the musical instrument.  Not long ago, my brother-in-law told me he'd been assuming it was pronounced 'sello', and that I was writing a trilogy about the Kingdom of Cellophane  (called 'Cello' for short).  For a moment I thought about starting again. The Kingdom of Cellophane would be such a lovely, thin, transparent Kingdom, so crinkly and crackly, so perfect for crafts and hampers, and so impervious to air, oil, grease and bacteria (making it ideal for wrapping food)! But it was too late. I'd already written several pages of notes about the Kingdom of C(h)ello.
A lot of people ask why I decided to name the Kingdom after a musical instrument. The answer is that I just like the word Cello. The musical instrument didn;t come into it at all. 
However, one day I was working on the trilogy in a café. A neighbour stopped by my table and saw the word 'Cello' on my notes. 
'Cello!'he said. 'Now that's a beautiful instrument.' (Everyone says this.) 
I explained that I was writing a trilogy set partly in a Kingdom called Cello, and partly in the real world, but that the musical instrument did not come into it at all. My neighbour must not have been concentrating. 
I think he was lost in reverie about his days as a cellist in his school orchestra. He began to talk about those days.  He talked about Bach's cello suites, the merits of the various recordings thereof, his favourite living cellists etc, etc. 
'I have some books about the cello,' he finished up. 'If you want to borrow them for your research?' There was a pause while I considered repeating that my trilogy had nothing to do with the musical instrument.
'All right,' I said. 'That'd be great.' 
So I read several books about the musical instrument. (I need to give them back. I  haven't seen that neighbour for years, but he recently 'friended' me on facebook, which I think must mean he wants them back.)  I found out that the cello has a soul, and that the bow of the cello is made from the hairs of wild white horses.  I started listening to various cello recordings on youtube. I decided that the rare and magical wind that blows through the Kingdom of Cello has a sound exactly like the instrument.  
I also decided, not long ago, that I could not write a trilogy about a Kingdom called Cello without learning to play it myself.  The decision came to me while I was in the shower.  I got out of the shower, went straight to my computer, and bought a cello on ebay. Now I take lessons with a local Polish cellist.  So far, my playing is the precise opposite of beautiful.  I practise every day.  The people who live downstairs from me have just put their apartment on the market.  Might be unrelated. 
The Kingdom of Cello is composed of six named provinces, and one undisclosed province.  On the plus side, the Kingdom boasts (in its northern, ice-bound province) a Lake of Spells where you can fish and dive for spells; drifting seasons and mountain ranges; and a butterfly child with a talent for farming who is small enough to fit into a locket.  
 On the down side, you are always at risk, in Cello, of a clandestine attack from Wandering Hostiles, or of a more open, direct, 'tear-you-to-pieces' sort of attack from a Colour storm.   
The world has not had contact with the Kingdom of Cello since the 17th century.  All records of the Kingdom have either been lost or destroyed and, to the best of my knowledge, it is not covered in a single high-school geography syllabus.  There is not even a Wikipedia entry for it. 
Thank you so much, Jaclyn!  I love getting insight into the inspiration for the worlds that authors create.
Don't forget to visit today's other tour stop at Hobbitsies where Jaclyn is talking about Require-These Reds.
I've got a wonderful red-themed prize pack to give away!
Simply fill out the Rafflecopter below to enter! (US Residents only)
Find out more about Jaclyn Moriarty and A Corner Of White!
Website
Facebook
Jaclyn Moriarty is the prize-winning, best-selling author of novels for young adults and adults including Feeling Sorry for Celia and The Year of Secret Assignments. Jaclyn grew up in Sydney, lived in England, the US, and Canada, and now lives in Sydney again. She is very fond of chocolate, blueberries, and sleep.




Keep exploring the world of Cello by visiting the other wonderful tour stops!
Wednesday, March 20th: Jaclyn is stopping by My Friend Amy's Blog and Presenting Lenore is "Yearning For Yellows" on The Colors of Madeleine tour!
Tuesday, March 26th
: Jaclyn is stopping by
The Book Cellar
and

Mundie Moms

is featuring "Gotta-Have Greens" on The Colors of Madeleine tour!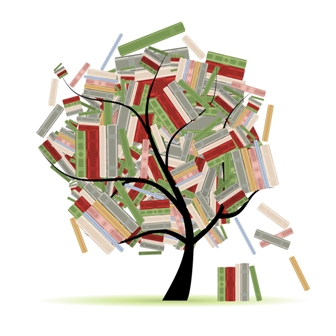 Related Posts