Between The Devil And The Deep Blue Sea
(Between #1)
Author:
April Genevieve Tucholke
Category:
Young Adult
Publisher:
Dial
Release Date:
8-15-13
Nothing much exciting rolls through Violet White's sleepy, seaside town…until River West comes along. River rents the guesthouse behind Violet's crumbling estate, and as eerie, grim things start to happen, Violet begins to wonder about the boy living in her backyard. Is River just a crooked-smiling liar with pretty eyes and a mysterious past? Or could he be something more? Violet's grandmother always warned her about the Devil, but she never said he could be a dark-haired boy who takes naps in the sun, who likes coffee, who kisses you in a cemetery…who makes you want to kiss back. Violet's already so knee-deep in love, she can't see straight. And that's just how River likes it. –
Goodreads
 "Don't be angry with me," he said. "I won't do it again. I only did it to prove a point. It's easier to forgive someone for scaring you than for making you cry." – ARC pg. 157
The setting of this story was absolutely perfect.  There was a small, quiet town, a huge run-down mansion, two absentee parents, and a family whose wealth was all but gone.  Violet and her twin brother, Luke, rattle around the old house, nicknamed Citizen Kane, while their parents are in Europe.  Books with old houses always get me because I can't think of anything spookier, to be honest.  Violet is curious, of course, so the secrets that the house is hiding are unknown even to her.  Although she is not alive, the Grandmother (Freddie) plays a very big role in the book.  Violet misses her desperately and is determined to find her letters, which are hidden somewhere in the house.  This means a lot of trips to huge attics and empty bedrooms, which I loved because it really gave the story a Gothic feel.  When River West comes to town, he integrates himself into Violet's life, but the weird things start happening right away.  His secret, which thankfully takes a while to figure out, is pretty horrifying.  I say horrifying because it makes him almost inescapable.  I know I keep using the work scary, but that's the best description I can come up with.  It gave me goosebumps, which almost never happens when I read a book.
Between The Devil And The Deep Blue Sea was quite gory and violent, at times, but not so much that I just couldn't read anymore.  Rather, it really played into the fears that had been growing as I got deeper and deeper into the story.  I could really feel Violet's confusion about River and her fear of what he might  be.  I really felt her fear for her brother and her friend, as well.   Since the book took its time to set the mood, by the time you find out what is going on, you are ready to freak out as much as Violet is.  I have to say that as more and more is revealed, I started to feel conflicted about River, as well.   I couldn't tell you if River was a villain or just the victim of bad circumstances, and I know that feeling will make this series really fun to read.  River's story becomes tangled in Violet's and with each surprising twist, things get more complicated and scarier.  Between The Devil And The Deep Blue Sea was all of the things that make me avoid reading a book after dark; spooky, mysterious, and downright scary.  Gothic horror fans should run to this store right now to pick up this book because it's a series that you won't want to miss!
I received this ARC in exchange for my honest review.
Find April Genevieve Tucholke online:
Website
Twitter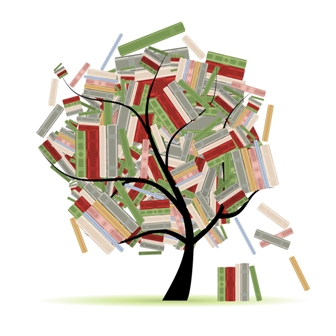 Related Posts