Beta
Author: Rachel Cohn
Genre: Young Adult
Format: ARC
Publisher: Disney-Hyperion
Release Date: 10-16-12
Elysia is created in a laboratory, born as a sixteen-year-old girl, an empty vessel with no life experience to draw from. She is a Beta, an experimental model of a teenage clone. She was replicated from another teenage girl, who had to die in order for Elysia to exist.  Elysia's purpose is to serve the inhabitants of Demesne, an island paradise for the wealthiest people on earth. Everything about Demesne is bioengineered for perfection. Even the air induces a strange, euphoric high, which only the island's workers–soulless clones like Elysia–are immune to.  At first, Elysia's life is idyllic and pampered. But she soon sees that Demesne's human residents, who should want for nothing, yearn. But for what, exactly? She also comes to realize that beneath the island's flawless exterior, there is an under-current of discontent among Demesne's worker clones. She knows she is soulless and cannot feel and should not care–so why are overpowering sensations clouding Elysia's mind?  If anyone discovers that Elysia isn't the unfeeling clone she must pretend to be, she will suffer a fate too terrible to imagine. When her one chance at happiness is ripped away with breathtaking cruelty, emotions she's always had but never understood are unleashed. As rage, terror, and desire threaten to overwhelm her, Elysia must find the will to survive. – Goodreads
Beta is a book that you might have a hard time explaining to people, but it's a story that will bring forth some extremely interesting conversations.  As the synopsis tells you, Elysia is a clone and her status as a "soulless" being means that she was created to serve and should not care about her own comfort or feelings, mostly because she is not supposed to have any.  What develops is a story that asks a lot of complex questions.  What makes us worthy of caring?  What makes us who we are?  A soul?  Our experiences?  The story moves smoothly along as the reader discovers, as Elysia does, that being rich and having servants is no guarantee of happiness.  What the people on the island seem to lack is purpose and Elysia's newness gives her a unique and untainted perspective.   No matter how distasteful it might seem to the reader, Rachel Cohn does not flinch away from showing exactly how the opulence of the island hides brutal and disturbing realities.  It seemed that every time Elysia found someone to trust, their behavior changed into something sinister and with every betrayal or harsh realization, her desire to be free grew.   That unflinching storytelling really brought me into the book and I had a hard time putting it down once I started reading.
The way that the inhabitants of Demense are written is so well done that it will make you cringe in places.  Their complete disregard for clones as living, breathing beings is presented in sharp contrast to Elysia's inner thoughts.  Her ignorance of the nuance of human interaction makes for some amusing conversations, but it also provides a view of the absurdity of the life that the spoiled and unhappy people of Demense live.  The end of Beta is filled with revelation after revelation as many of Demense's secrets are peeled back, one after the other.  Elysia gets a first hand look at the very dark side of being someone's property and the effects of the recreational drug of choice, 'raxia.  The more Elysia becomes comfortable with her desire to be free, the harder she must fight to hide her desires.  The ending of this first installment might be one of the most nerve racking cliffhangers I've read this year.  Beta's unique setting and complex story has me hooked and waiting anxiously for book two.
Please note that this book describes an act of sexual violence.
This book earned 4 birds:


I read this ARC as a part of the Southern Book Bloggers ARC Tours.
Find Rachel Cohn online:
Website
Twitter
Facebook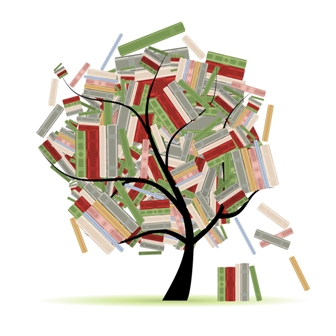 Related Posts