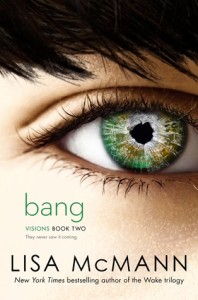 Bang
(Visions #2)
Author:
Lisa McMann
Category:
Young Adult
Publisher:
Simon Pulse
Release Date:
10-8-13
Jules should be happy. She saved a lot of people's lives and she's finally with Sawyer, pretty much the guy of her dreams. But the nightmare's not over, because she somehow managed to pass the psycho vision stuff to Sawyer. Excellent. Feeling responsible for what he's going through and knowing that people's lives are at stake, Jules is determined to help him figure it all out. But Sawyer's vision is so awful he can barely describe it, much less make sense of it. All he can tell her is there's a gun, and eleven ear-splitting shots. Bang. Jules and Sawyer have to work out the details fast, because the visions are getting worse and that means only one thing: time is running out. But every clue they see takes them down the wrong path. If they can't prevent the vision from happening, lives will be lost. And they may be among the casualties… – Goodreads
At the conclusion of book one, we learned that Jules has been relieved of her vision, but that Sawyer has now gotten the "gift".  In a story that was well-paced, Jules and Sawyer race against time to stop what they think will be a high school shooting, but what turns out to be much more than that.  One thing that is really brilliant about the writing in Bang is the way that Lisa McMann is able to slowly reveal the details of the vision without dragging it out.  Part of the reason that it read so differently than book one was that it was still from the perspective of Jules, who is now the outsider to the vision.  While all of this is going on, there is some truly sweet romance between Jules and Sawyer, despite their family feud.  Fans of kissing scenes in books will be very pleased!
Now that Sawyer is dealing with the visions, Jules gets to be in the position of someone who has to watch a loved one suffer.  I thought this brought a lot of depth to their relationship, as well as letting the reader see them both in a different light.  Sawyer becomes less of the unattainable crush and more of a well-rounded and vulnerable character.  Jules is still having to deal with her father's mental illness, but there are some interesting insights into his life that I think will lay out in book three.  Everyone's favorite brother, Trey, is as funny and caring as ever.  He is one character that I truly love and the role he plays in this book is just as integral as it was in Crash.  Bang was a wonderful combination of suspense, action, family drama, and romance.  I can't wait to see where book three takes us.
Find Lisa McMann online:
Website
Twitter
Facebook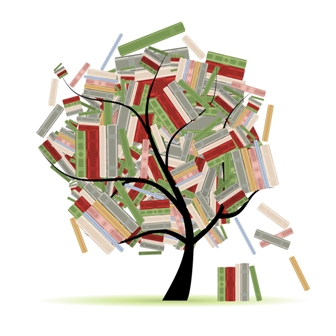 Related Posts