This review is spoiler free if you've read the first two books.
Allegiant
(Divergent #3)
Author:
Veronica Roth
Category
: Young Adult
Publisher:
Katherine Tegen Books
Release Date:
10-22-13
The faction-based society that Tris Prior once believed in is shattered—fractured by violence and power struggles and scarred by loss and betrayal. So when offered a chance to explore the world past the limits she's known, Tris is ready. Perhaps beyond the fence, she and Tobias will find a simple new life together, free from complicated lies, tangled loyalties, and painful memories. But Tris's new reality is even more alarming than the one she left behind. Old discoveries are quickly rendered meaningless. Explosive new truths change the hearts of those she loves. And once again, Tris must battle to comprehend the complexities of human nature—and of herself—while facing impossible choices about courage, allegiance, sacrifice, and love. –
Goodreads
Although I think that most people reading this have either read the book or have heard about the ending, I am going to try to keep this review spoiler free.  Perhaps, at some point, I will do a more in-depth reason for my feelings  with examples, but here are my thoughts, for now.
Make no mistake that this story is well-paced and action packed.  Veronica Roth knows how to draw people in and she succeeds in Allegiant. The dual POV was a great addition to the story because I always love seeing something from two different perspectives.  I'll say that it was probably one of my favorite things about this book.  The setting and world was as solid as always, at least in the beginning, and the writing flowed really well, even with the change in perspective.  Getting the point of view of Tobias was something that I thought added to the story, though looking back, I think that it should have been a tip-off that something extremely dramatic was going to happen.
Now that the entire series has been published, I can say that I always felt that this book had a lot of religious themes in it.  The overtly Christian themes of forgiveness, sacrifice, hope,  and free will, to name a few.   I think sacrifice probably comes across most obviously, as Tris and Four try to leave their Abnegation roots, but cannot help being pulled back into that way of thinking; that the greater good is served by choosing sacrifice and that sacrifice can be very brave.   Forgiveness also plays a big role, especially in this installment, since there is a lot to be forgiven of many people.  Tobias must try to reconcile his feelings about the past, Tris must decide if she can ever forgive Caleb, and Will's death is still a specter that will not leave the collective memory of the core group of characters. Continuing that theme, was the idea that one of the people that we have gotten to know had to fulfill the role of being a Christ-like figure, meaning the person who must make the greatest sacrifice.   While you could argue that one person in particular made more sacrifices than others, I think that everyone in the core group that has survived the first two books has made great personal sacrifices.
Tobias was allowed to be much more vulnerable in this book, and I felt that he, more than anyone else, took on the most realistic transformation.  Tris has lost both of her parents, Tobias must contend with the knowledge that both his mother and father are alive.  On top of that, what they discover outside the gate of Chicago and what he discovers about himself was one of the best parts of this book, although the "truth" about Chicago did seem a bit convenient, at times.  The world building fell apart quite a bit once they left Chicago, with many things about the outside that seemed too convenient.  The history of Tris and Caleb's mother was also really interesting, but it almost seemed that it was thought of after the fact because when you think of it in terms of the frist two books, it seemed bit like a puzzle piece that you are forcing into its spot; it kind of fits, but  it doesn't look quite right.   I thought the whole plot line involving the serum, which started sounding less and less scientific, was a bit weak and, like Mrs. Prior's history, not woven into the fabric of the story enough for it to feel genuine.
I really liked Tris in the first book.  I liked her less in Insurgent, and in Allegiant she seems to have become more two dimensional than ever. I don't know why, but I felt less of a connection with her in each book.  Her transformation into some sort of super-soldier who was inexplicably resistant to all serums and hailed as a new leader was not character development, it seemed like a convenient set-up.  Don't get me wrong, I am all for the tough ending.  In a series like this, I expected a tough ending, but I also expected it to make sense.  I expected that tough ending to be the only way out.  I usually prefer it over a purely happy ending, but only if it works and only if it seems supported by the rest of the story.   I know that the author planned the ending from book one, but the details surrounding it; the circumstances around that gut wrenching ending just didn't seem to me to be the ultimate answer.  Perhaps in the mind of the author, it was, but I didn't feel that it was communicated to me, as a reader.
I also felt that some very important plot lines were simply dropped.  I wanted more exploration of Caleb and his reasons for betraying everyone.   If you are going to make a big deal about forgiving him, there needs to be more to support the reasons behind the need for forgiveness in the first place.  He was such an interesting character and his entire development was just pushed aside.   Tris's decision about Caleb, and what she took away from him in the end, seemed almost arrogant.  This seemed so inconsistent since this whole series hinges on choice.  What will you choose?  Tris took that choice away from Caleb, which would be ok, if the why of it was shown.  Instead, it was a simple "I used to hate you, now I forgive you, hand everything over to me."  I was left with the feeling that the most shocking ending as written instead of the one that was supported by the story.
Overall, I can't really say how I feel about this book.  It was very good.  It was well written.  It definitely hit me like a punch in the gut.  On the other hand, I thought some of the resolutions were disingenuous.  I realize that this sounds like a pretty negative review, and while I was as sad about the ending as everyone else, I don't think that's what bothered me the most.  I think the feeling that this book was written in a rush, without the care that was taken in books one and two, is what really disappointed me.  As John Green so aptly pointed out, the world is not a wish granting factory and books do not owe us a happy ending.  I guess I just expected more back-up from character development and world building than I got, and it's a shame that the drama of the ending is going to make critical reviews seem like a reaction to that one thing rather than what I feel are legitimate points about the storytelling.  I know that books do not owe me anything.  I am not demanding a re-write or other such ridiculousness, as I have seen in the last week, but I also felt obligated to share my views on a popular series that weren't all love or all hate.  If the goal is to make an impression and make me think, Allegiant certainly accomplished its goal.   I got the intensely emotional book I wanted, but the support structure for the sadness felt as if it was built on the need to shock rather than to give the characters the ending was worthy of such a engrossing series.  That being said, I don't regret reading this series and it will still be on my always recommend list.
I would love to hear your thoughts, but please keep the comments spoiler free.
Find Veronica Roth online:
Website
Twitter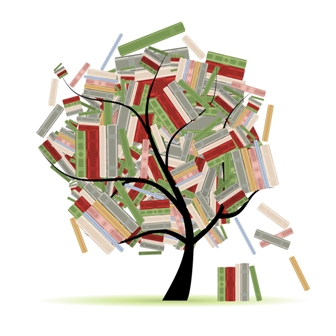 Related Posts