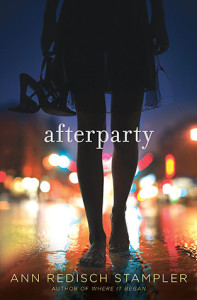 Afterparty
Author:
Ann Redisch Stampler
Category:
Young Adult
Publisher:
Simon Pulse
Release Date:
12-31-13
Emma is tired of being good. Always the dutiful daughter to an overprotective father, she is the antithesis of her mother — whose name her dad won't even say out loud. That's why meeting Siobhan is the best thing that ever happened to her…and the most dangerous. Because Siobhan is fun and alluring and experienced and lives on the edge. In other words, she's everything Emma is not. And it may be more than Emma can handle.  Because as intoxicating as her secret life may be, when Emma begins to make her own decisions, Siobhan starts to unravel. It's more than just Dylan, the boy who comes between them. Their high-stakes pacts are spinning out of control. Elaborate lies become second nature. Loyalties and boundaries are blurred. And it all comes to a head at the infamous Afterparty, where debauchery rages and an intense, inescapable confrontation ends in a plummet from the rooftop… –
Goodreads
Afterparty ended up being one of those books that I thought was one thing, but turned out to be something else, entirely.  The writing and dialogue in this book charmed me, and while I know it won't be for everyone, I thought that Emma's inner dialogue and sense of humor brought a lot to the story.  I liked Emma, and I could relate to her, so I guess I was drawn in by her obvious need to get out from her her father's watchful eye and her strong inner conscience that with which she is always at war.  Her move to LA is ushered in with a kiss from a stranger at a beach club, which seemed strange at the time, but really set the tone for what Emma would experience in her new home.  The income level and lifestyle of the teens at Emma's new school is not one that many of the readers will have first hand experience with, but I thought the book did a good job of showing how the wealth and privilege most certainly did not buy happiness for anyone. Another standout for me was the presence of a single parent that did not just disappear.  So often in YA it seems that the single parent dynamic is used an an excuse to eliminate all adult oversight, but Emma's father, while perhaps a bit naive at times, did not fade into the background, and I appreciated that because I think it really gave me a good idea of Emma's character and the inner conflict she was experiencing.
Afterparty was dramatic, and there was a certain guilty pleasure aspect to the story, but this book was also about Emma struggle with who she is.  It wasn't just the usual, I am a teen and must test boundaries stuff, although there was a bit of that, but it was also about Emma's whole family history.  Her mother's addiction, and her father's unwillingness to discuss it, weighs heavily on Emma's identity and her friendships and romances are all colored by the voice in the back of Emma's head that constantly wonders if she will turn into the woman that has essentially haunted her small family unit all these years.  Her friend Siobhan, who will strike fear and sympathy into the heart of any parent reading this book, was a great catalyst for a lot of the drama.  On one hand, she was the defense against the mean girls at school, but on the other hand, she was as self-destructive as they come and some of her escapades truly made me cringe.  Dylan, who in many ways was the male equivalent of Siobhan, was an interesting romantic interest for both girls.
In the end, Afterparty was a book that combined indulgent fun with a story that had a very strong moral compass.  Without being preachy in any way, it showed the snapshot of a journey that contained a lot of conflict, doubt, and ultimately a resolution that balanced entertaining with satisfying.  It was a book that artfully combined a thoughtful story with pure entertainment.
I received this galley in exchange for my honest review.
Find Ann Redisch Stampler online:
Website
Twitter
Facebook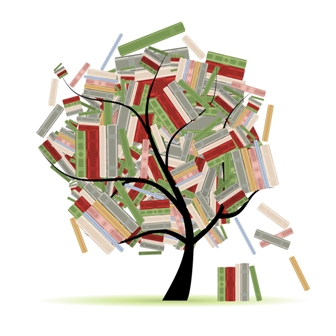 Related Posts