Across A Star-Swept Sea
Author:
Diana Peterfreund
Category:
Young Adult
Publisher:
Balzar + Bray
Release Date:
10-15-13
Centuries after wars nearly destroyed civilization, the two islands of New Pacifica stand alone, a terraformed paradise where even the Reduction—the devastating brain disorder that sparked the wars—is a distant memory. Yet on the isle of Galatea, an uprising against the ruling aristocrats has turned deadly. The revolutionaries' weapon is a drug that damages their enemies' brains, and the only hope is rescue by a mysterious spy known as the Wild Poppy. On the neighboring island of Albion, no one suspects that the Wild Poppy is actually famously frivolous aristocrat Persis Blake. The teenager uses her shallow, socialite trappings to hide her true purpose: her gossipy flutternotes are encrypted plans, her pampered sea mink is genetically engineered for spying, and her well-publicized new romance with handsome Galatean medic Justen Helo… is her most dangerous mission ever. Though Persis is falling for Justen, she can't risk showing him her true self, especially once she learns he's hiding far more than simply his disenchantment with his country's revolution and his undeniable attraction to the silly socialite he's pretending to love. His darkest secret could plunge both islands into a new dark age, and Persis realizes that when it comes to Justen Helo, she's not only risking her heart, she's risking the world she's sworn to protect. –
Goodreads
While book one was a retelling of Persuasion by Jane Austen, the second book in the series is a retelling of The Scarlet Pimpernel.  I was excited to hear this because it's a story that has so many romantic possibilities, and I think it's safe to say that the author took them and ran.  The Wild Poppy, as she's called in this version, is an empty headed socialite by day, but by night she's risking her life to save people from the horrible effects of a drug being given as punishment to the aristocrats on the next island.  The social structure and history of the reduction was a little complex and hard to sort out, at times, at least for me.  There were a lot of nicknames and unfamiliar technology, so I thing that might have thrown me off a bit, at first.  I was able to right myself, though, and enjoy the story.  The world building was pretty complex and the contrast of 19th century manners with futuristic setting was really fun.  The descriptions of the opulence of Albion was so detailed that I felt like I was there.  This was particularly true in the description of the clothes.  It definitely added to the mystique of Persis.
The relationship between Persis and Justen was very fun to read.  Justen, of course, thinks she is nothing but a party girl, at first.  He is from a famous family that has done great good in the past, but is also associated with the revolution and the people who are wielding the reduction drug as a weapon.  However, he starts to notice little bits of who Persis really is, and she lets him see parts of her world that she would normally keep a secret.  I liked the way the relationship and romance built slowly (no insta love here) and I also appreciated the circle of friends that Persis had supporting her.  Those friends served as her conscious and her reality check, at times.  As things become more dangerous, the covert operations become quite heart-pounding and I felt like I couldn't read fast enough. I was perhaps the most excited about seeing Kai and Elliot!  It was really interesting seeing them from the perspective of another character, but I'll stop there to avoid spoilers.  Overall, Across A Star-Swept Sea was a wonderful companion to For Darkness Shows The Stars and I can't wait to see what comes next n this series!
I received this galley in exchange for my honest review.
Find Diana Peterfreund online:
Website
Twitter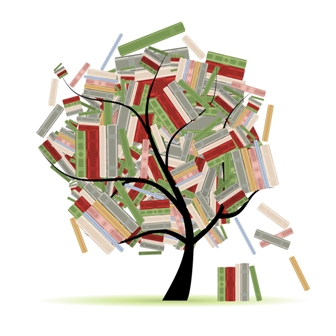 Related Posts