Purity
Author: Jackson Pearce
Genre: Young Adult
Format: ARC
Publisher: Little, Brown and Co.
Release Date: 4-24-12
Before her mother died, Shelby promised three things: to listen to her father, to love as much as possible, and to live without restraint. Those Promises become harder to keep when Shelby's father joins the planning committee for the Princess Ball, an annual dance that ends with a ceremonial vow to live pure lives — in other words, no "bad behavior," no breaking the rules, and definitely no sex. Torn between Promises One and Three, Shelby makes a decision — to exploit a loophole and lose her virginity before taking the vow. But somewhere between failed hookup attempts and helping her dad plan the ball, Shelby starts to understand what her mother really meant, what her father really needs, and who really has the right to her purity. – Goodreads
Purity had me crying on one page and the laughing out loud the next.  I really felt like I was a passenger on Shelby's roller coaster as she navigated her teen years with a dad that she didn't know very well and  mom that really only existed in her memories.  I cried actual tears as Shelby describes what it is like to face this difficult time without her mom and the confusion she feels as she struggles to develop a more adult relationship with her dad.  There are some really funny scenes as Shelby searches for the guy who will help her exploit the loophole in her promise and even though I didn't always like the way Shelby acted towards her friends and her dad, I could always relate to her emotions. It might be hard to understand why she would go this particular direction to keep a promise, but I think the promise was her way of feeling connected to a mother that was no longer there.  Shelby was willing to go to even the most extreme lengths to keep that connection.
It was refreshing to read a book that treated sex frankly without being preachy. I applaud Jackson Pearce for taking the story in the direction that she did and I really enjoyed the book as a reader and as the mother of a daughter.  More than the issue of sex was Shelby's struggle with her faith.  The ceremony is to take place at her church and so religion does play a role in this book.  I have to say, though, that I did not see it as being anti-religion, as some readers have said.  Shelby's struggle with faith is a struggle that everyone goes through at one time or another.  It makes a good story (and let's please remember that this is a story) because its theme is universal.  People question faith; they lose it, they find it and ultimately take a path that is their own.  It would be a shame to attribute some hidden agenda to this book because I think the reader will miss out on a touching and funny story with characters I wish I knew in real life.  It can be hard to reach out to people when you are young (and even as an adult) and Shelby's struggles with her own sense of guilt as she tries to find a way out of her promise is very emotional.  The whole book felt very honest and real and I enjoyed it immensely.
This book earned 5 birds:


Find Jackson Pearce online:
Website
Twitter
Facebook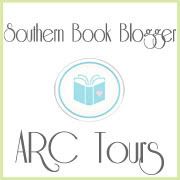 Related Posts